The Great wild cherry tree is in Iwaki City of Fukushima. Hight of the tree is 16m and its age is estimated to be 400 years old.
Overview of Oyamazakura in Shinden
Shinden village in Miwamachi of Iwaki City. In a such tranquil atmosphere of mountain village, bloom "The Great Oyamazakura". This cherry blossom is estimated to be over 400 years old and it is designated by Iwaki City as a tree for preservation.
It is an old tree of Oyamazakura which has 16m hight and 4.2m circumference of the trunk. However, it doesn't need to use a pole to support, so it is good to take pictures. Also, many other cherry blossoms are blooming around it. It is worth seeing that these 2 types of Sakura are in one sight.
Cherry blossoms bloom from bottom of April to beginning of May every year. Since there is also "Sakura of Koshidai" nearby, it will be great  if you can go to see it too.
Access to Oyamazakura in Shinden
Take national route 49 to the northeast from Iwaki City. Then take left at a traffic light within a 5km from Iwaki-miwa IC of Banetsu Expressway to get prefectural route 135. After driving about 3km, you will see Oyamazakura of Shinden on the right.
Oyamazakura in Shinden
It is an old cherry blossom which is 400 years old but it doesn't need a pole to support and looks stately strong tree. A lot of other cherry blossoms are planted around and Oyamazakura is like a protagonist at middle of the stage.
Characteristic light pink of the tree with blue sky at the back is really photogenic.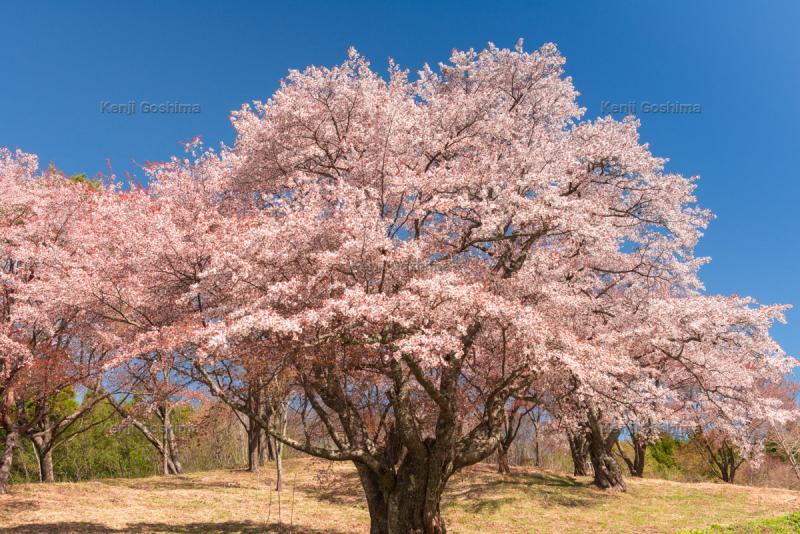 Since this place is up on the hill, it gives such atmosphere by taking pictures from side of the cherry blossom.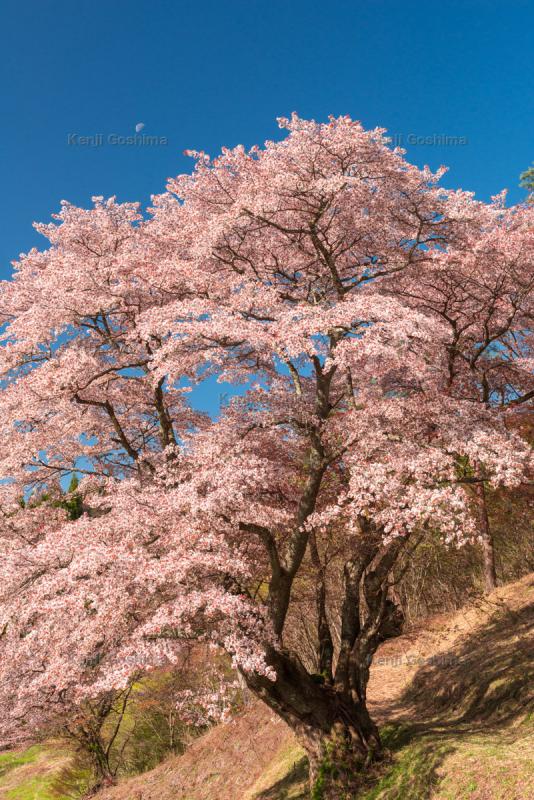 Information of Photo Spot
Name : Oyama Sakura in Shinden
Adress : 177 Shinden, Miwamachi, Iwaki City, Fukushima
Parking : Available